let's shout for noah's ark!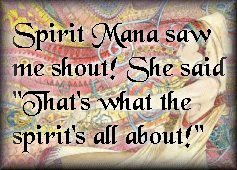 I really think shouting is important, and I love doing it!
Although it can be really hard to find the time, writing them is tons of fun!
I enjoy shouting so much that i was lucky enough to become a shout team leader for
THE CHEETAHS!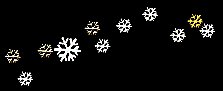 MarEmm sent me a gift after she caught me shouting.
She liked on of my shouts in particular, having recognised the tune: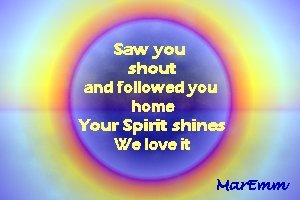 Sung to the cover of "Stand By Your Man" by Me First and the Gimme Gimmes
Sometimes it's hard to be a spirit,
Giving all your love to just one team:
You'll have good times, full of fun times
Helping fighters to reach out for their dreams.
But if you love them, you'll stick with them!
And even as hard as it may seem,
You know you love them, and you're proud of them,
Because afterall, they are your team!
Shout for your team!
For some friends stand by, for some fun to come to,
That inbox is never empty.
Shout for your team!
And show TSF your spirit! Keep cheering loud and keen!
Shout for you team!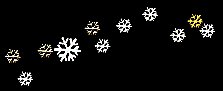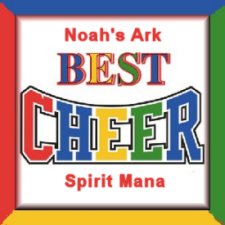 I'm proud to be part of Noah's Ark,
Where the spirit is forever true:
Where Wee Ones prance, Fairies fly,
And Spirits soar all two by two.
The fighters always try their hardest,
Even when things get rough
Because they figure 'The tough get going.
When the going gets tough!'
And even when we're in for a hard night,
The Ark will always have Noah as it's guide!
Through risky waters, towards safe land,
Ours is a Team Leader that will always give you a hand!
Yes there's no other team in which I'd rather take part:
We have the spirit, my team, Noah's Ark!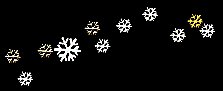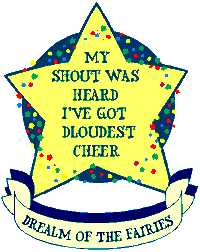 This is an award I won for one of my cheers!
Have an urge for some Spirit Drink?
Why, Noah's Ark can mix you one in a wink!
2 oz. Spirit spreaders who dust until they drop
2 oz. Fighters who are heading for the top
1/2 oz. Fairy dust makes the drinker dance about
1/2 oz. Cheers to show that we know how to SHOUT IT OUT!
1 oz. Team Leader and Staff that are always number one
2 oz. Noah's Ark, a place where there's many friendships begun!
The Spirit Drink, by Noah's Ark, Bet you can't have just one!
Because any drink that's 100% spirit
Is just too much fun!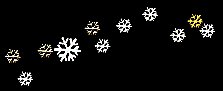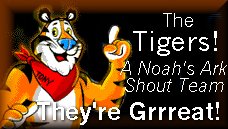 Before my hiatus in 2001, I was also Shout Team Leader for The Tigers which was tons of fun!
And boy, did we go a lot of shouting!
We had a grat winning streak, and I wasn't even able to save all the awards!